Study on burr formation, tool wear and surface quality in machining Al6063
Keywords:
Drilling, Al6063 , Burr formation , Surface roughness , Tool wear
Abstract
Drilling plays significant role in machining process for assembly operations. High-quality holes are possible with appropriate tools machine setup and proper selection of drilling process parameters. The significant issues in drilling are burrs formation, surface quality and tool wear, which impacts the final product's quality. This study examines the influences of process parameters on burr formation, surface roughness and tool wear. The work piece material selected is Al6063 which is commonly used in construction was drilled using different feed rates and spindle speed. The result shows that surface roughness and burr formation improve with increased spindle speed and decreased feed rate. Adhesion wear is more significant near the nose of the tool and less at cutting edges. Analysis of variance investigated that spindle speed has a high impact on surface roughness with a percentage contribution of 63.56 % than feed rate of 33.62 %.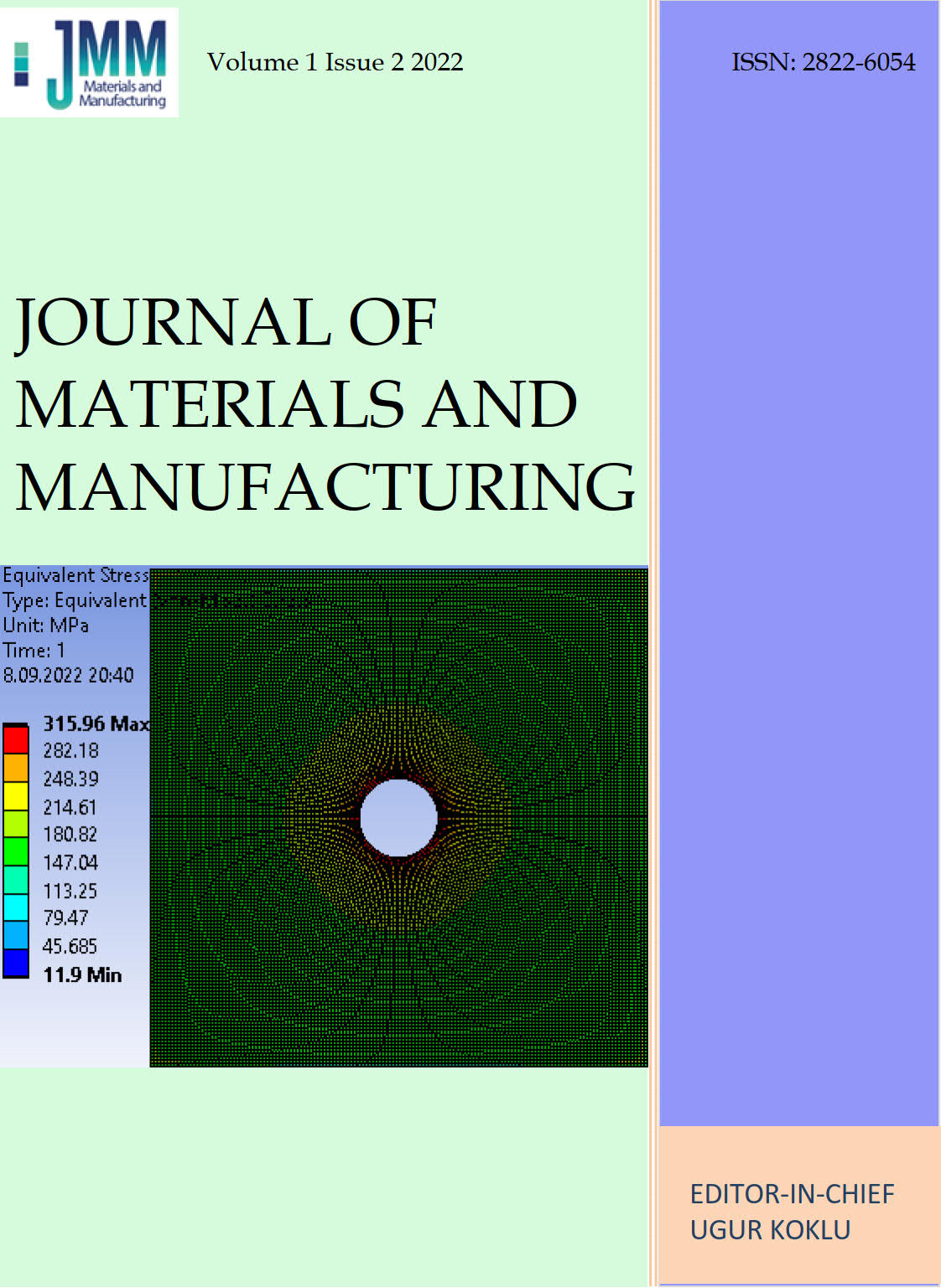 Downloads
How to Cite
Sharif, A. (2022). Study on burr formation, tool wear and surface quality in machining Al6063. Journal of Materials and Manufacturing, 1(2), 1–9. https://doi.org/10.5281/zenodo.7472023