Synthesis and characterization of spherical FeNi3 metallic nanoparticles based on sodium dodecyl sulfate
Keywords:
Metallic nanoparticles, FeNi3, hydrothermal method, sodium dodecyl sulphate
Abstract
In this work, the metallic FeNi3 nanoparticles with spherical structure have been synthesized in the presence of sodium dodecyl sulfate (SDS) using the hydrothermal method at 180 °C for 2 hours. The structural and morphological of the FeNi3 metallic nanoparticles were characterized by X-ray diffraction (XRD), Fourier transforms infrared spectra (FTIR), scanning electron microscopy (SEM), and energy dispersion spectrum (EDS). As a result of XRD, the obtained metallic nanoparticles were observed to be single-phase pure stoichiometric FeNi3 metallic nanoparticles with a face-centered cubic crystal structure. In the FTIR analysis, the peak obtained at 478.3 cm-1 was a characteristic Fe-Ni peak. The SEM-EDS images obtained in the microstructure analysis showed that the FeNi3 metallic nanoparticles produced were 169.33 nm in size and had a spherical morphology. The hydrothermal method used in the study is known to be very effective in producing metallic nanoparticles. In addition, the use of sodium dodecyl sulfate as an anionic surfactant and the realization of the reaction in ethanol/water environments reveal the innovative aspect of the study.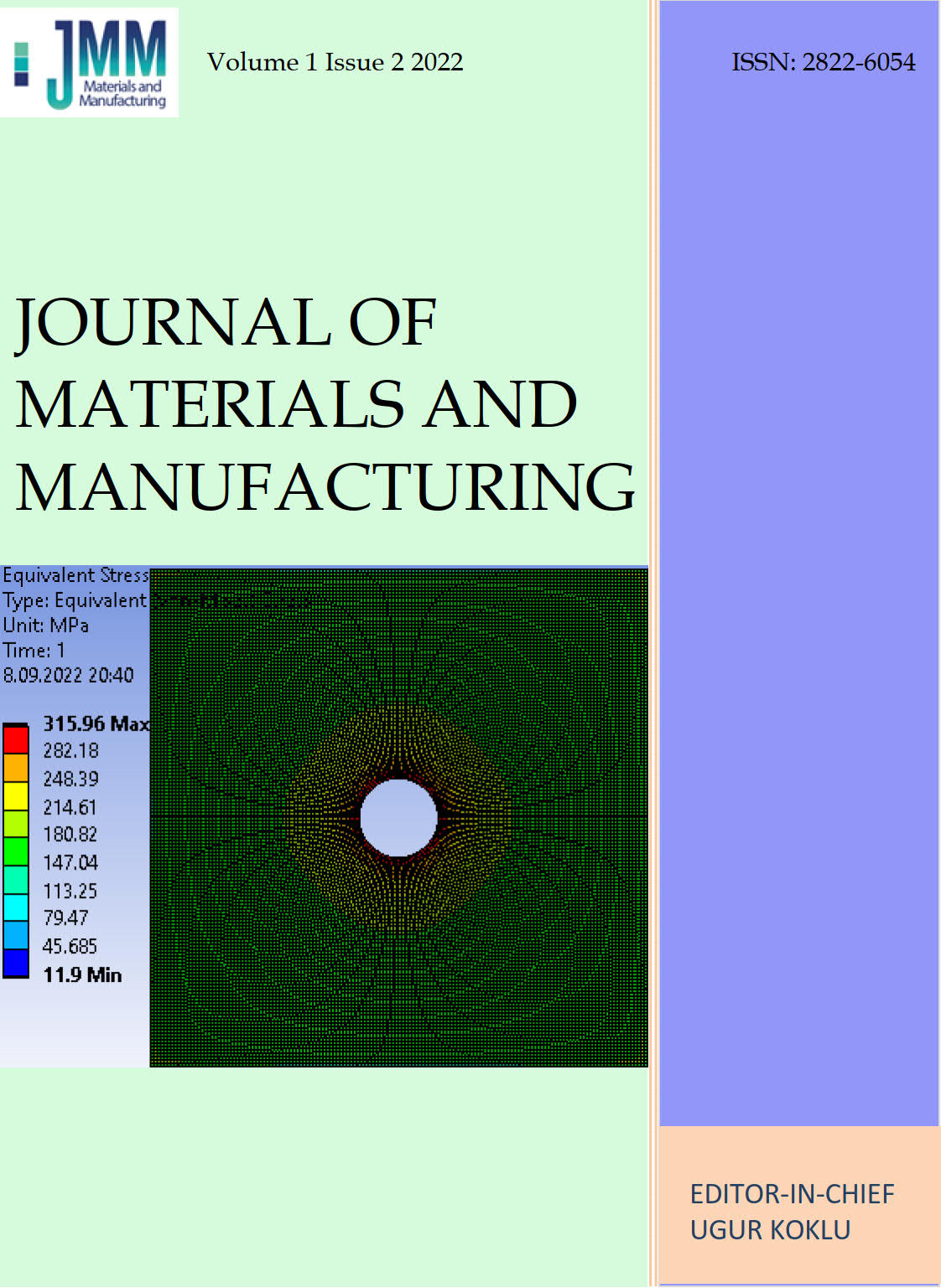 Downloads
How to Cite
Altintas Yildirim, O. ., & Atas, M. S. (2022). Synthesis and characterization of spherical FeNi3 metallic nanoparticles based on sodium dodecyl sulfate. Journal of Materials and Manufacturing, 1(2), 33–40. https://doi.org/10.5281/zenodo.7472367